How it Works
Victori Medical will assess every opportunity to purchase your medical equipment. We are able to present you with competitive solutions for your assets.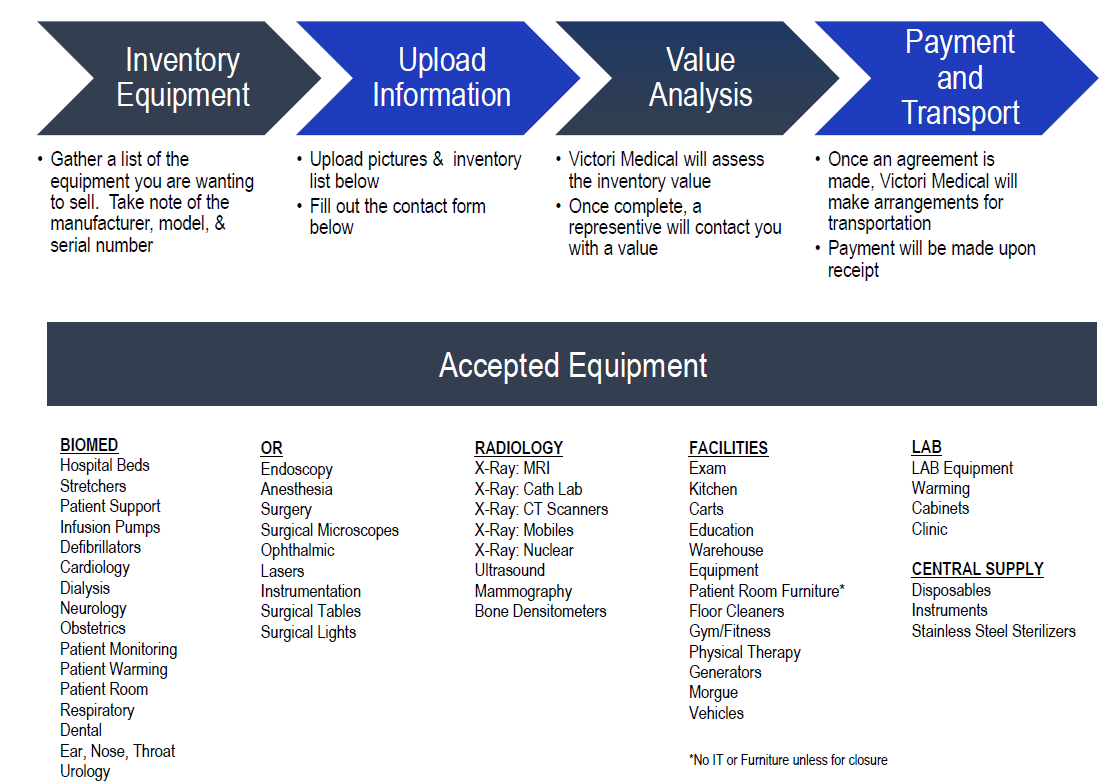 Need or Want to Dispose of Equipment?
If there is medical equipment that your facility needs to acquire or dispose of, please do not hesitate to contact Victori Medical.