Top Quality Medical Equipment and Expertise
From patient rooms, laboratories, and morgues to surgery sets, we have everything you need. Our equipment is of the highest quality, and our trained staff understands the meticulous details of various medical environments and strives for authenticity. Not only will we provide you with the equipment you need for the shoot, but we will also provide you with the equipment you don't even know you need.

We will work with production companies of all budgets to acquire the look appropriate for your project.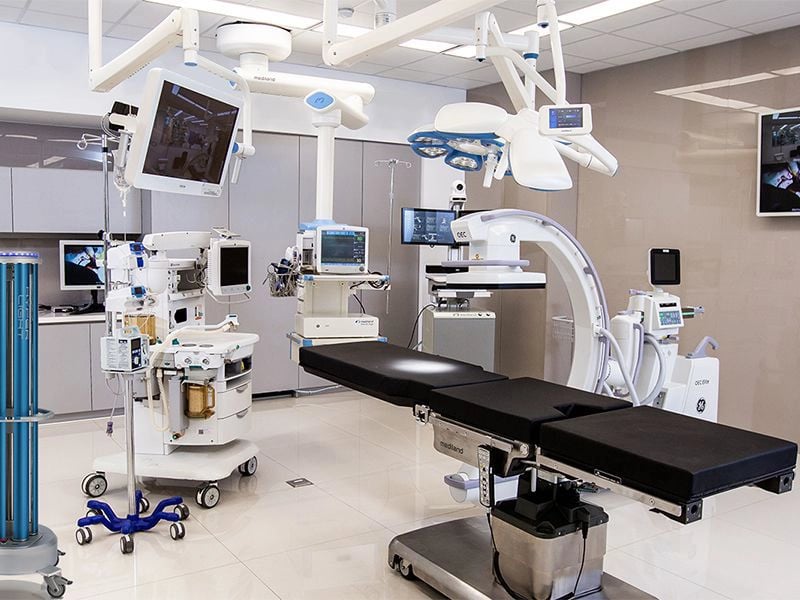 Available Medical Equipment
for Rent Includes:
Hospital Operating Room & E.R. Sets
ICU Sets
Doctor's Office Sets
Hospital Patient Rooms
Exam Rooms
Labor/Delivery Rooms
Research Labs
Forensic Props
Beds & Stretchers
Wheelchairs
Morgue & Exam Tables
Operating Surgical Tables
Ultrasound Machines
Anesthesia Machines
Dialysis Machines
X-Ray Machines
Surgical Lights
Ventilators
Surgical Instruments
IV Poles
Infusion Pumps
Endoscopy Units
EKG Units
Defibrillators
Vital Signs Monitors
Microscopes
Carts (Crash, Nurse, Equipment, & Med)
Nurse Station Gear
And much more!
Hear From Our Customers
"This is THE place to buy any new and used hospital/care unit equipment. Sam is my contact, and he was so professional and walked me through the whole warehouse and showed me each and every piece for my needs. Very knowledgeable, reasonable prices. This is the place for anyone in the film and TV industry."
"We have been using Alternative Medical now Victori for over 20 years and we have thoroughly enjoyed our partnership. Victori provides phenomenal low pricing as well as great customer service and Randy has always bent over backwards to help us. If you are ever looking for equipment, look no further."
Joe Montz, Manager of Equipment Purchasing